OUI & DUI Defense Lawyer in Quincy
Arrested for a DUI or OUI in Massachusetts?
Call our criminal defense firm for FREE –
(781) 332-4344

.

One night on the town could suddenly change your life. Although no one ever expects to get arrested after a couple of drinks, when the unimaginable occurs, you must be able to rely on your choice of legal representation.

An arrest for drunk driving can be very frustrating because you probably did not mean harm by dri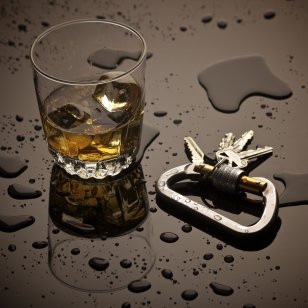 ving while intoxicated, but law enforcement sees it as a danger to yourself and others and takes strong means to convict those who are driving under the influence of alcohol.
It is natural to feel confused and anxious during this time because there is a lot at stake. Your driving privileges and occupation could be at risk if the proper steps to defense are not taken.
Just a few of our accomplishments that separate us from the competition:
Superb 9.7 Rating by Avvo, Inc. for Criminal Defense and DUI
2014 Clients' Choice Award by Avvo
2013 Clients' Choice Award for DUI and Criminal Defense
Solid track record in and out of court
Countless satisfied client testimonials
Former private investigator
Do not risk losing your driver's license or your freedom after an arrest. Call us at (781) 332-4344 today or request your free case evaluation to learn more.
At Flanagan & Associates, our Quincy criminal defense attorney is ready to spring into action in order to protect your rights, freedoms, and interests at a time when you need help the most.
No matter how complex your case may seem, no matter how incriminating the evidence, and no matter how high the stakes, our firm is ready to protect you.
Flanagan & Associates: Where Results Matter
The following are just a few of our successful case results. Read more of our OUI-DUI results here!
Operating Motor Vehicle While Under the Influence and with a Suspended License: Case Dismissed and NO Loss of Driver's License for the Client
Operating a Vehicle to Endanger: Case Dismissed Prior to Arraignment
Drug Possession with the Intent to Distribute Class B Controlled Substance: Petitioned for Motion to Dismiss Allowed and All Charges Dismissed.
Legal penalties for an OUI-DUI may include:
Imprisonment or jail sentence
Extensive legal fines
Potential driver's license suspension
Completion of DUI School
Installation of Ignition Interlock Device (IID) at your own expense
Increased insurance premiums
Permanent criminal record
The specific penalties for initial and subsequent charges can range on a case-by-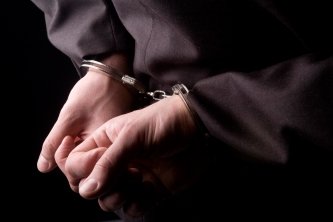 case basis. If you have been arrested or charged with a DUI or OUI in Massachusetts, it will be imperative that you work with a skilled legal professional as soon as possible.
Why You Need Our Firm in Your Corner
A criminal defense lawyer can negotiate the charges in hopes that they will be reduced or dismissed. In addition, an experienced lawyer can give insight as to the steps you should take if you have been charged with a crime.
Flanagan & Associates has protected clients throughout Massachusetts for years. Learn how we can protect your rights and driving privileges by calling (781) 332-4344.
Providing Effective Counsel In Hingham, Brockton & Plymouth
If you choose to work with Flanagan & Associates, our Quincy criminal defense attorney will be diligent in being there for you when you have questions, concerns, or just need advice.
Our firm's door is essentially always open as we will communicate with you in any form you choose, whether it be through text or in person.
Additionally, we would be happy to show you the different strategies or avenues of defense available to you, such as investigating the field sobriety test or breath test that was given at the time of arrest.
OUI and DUI Defenses: DUI Lawyer in Quincy
Facing a DUI or OUI charge is never easy. Even when you exercise precaution, sometimes you can make a mistake. But a DUI or OUI charge does not automatically equal a DUI or OUI conviction.
Not all states have an "OUI" law, but Massachusetts does. An OUI charge does not necessarily mean you were driving drunk—it could apply to someone who is under the influence and has their keys in the ignition but is not driving.
If you realized you were too drunk to drive and pulled over, then fell asleep with your keys still in the ignition, you could have been charged with an OUI. OUI charges also cover driving under the influence.
Don't Risk Your Future. Hire a Trusted Quincy DUI Defense Lawyer.
These penalties are, of course, very serious and could be life-altering. But a charge does not equal a conviction! There are many ways to defend your OUI/DUI charge. There are many ways to challenge evidence in your case.
If the arresting officer was inexperienced and did not follow protocol correctly, you could have your case dismissed. If you were not properly observed for 15 minutes, and you had vomited or burped in the 15 minutes prior to your Breathalyzer test, your BAC could have registered as higher than it actually was.
Arrested for an OUI/DUI in Hingham or a surrounding area
You have rights, even if you were in the wrong, and they should be defended by a lawyer you can trust. Our firm will evaluate even the smallest details of the case to determine how to best represent your case and defend your rights.
Breathalyzer Test Defense
Though police officers are increasingly using the breathalyzer device to test an individual's blood alcohol content (BAC) level, it can often be an erroneous breath test. In some instances, officers do not use the proper procedure in administering the test because they fail to conduct the required fifteen minute observation period.
This period is meant to make sure an individual doesn't burp, vomit, or partake in other bodily functions that could increase the level of alcohol in the mouth.
The breathalyzer test could also be compromised if the machine was not properly maintained or cleaned. The police officer must be able to show that the machine was being regularly tested and certified to prove that it was reliable.
It has also been shown that the breathalyzer machine has a .01% margin error, meaning any results around .08-.09% may not be totally accurate.