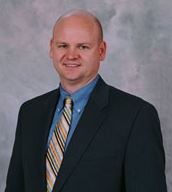 Attorney Dave Flanagan
Founding Attorney
Email: Dave@Flanaganandassociates.com
Dave Flanagan, of Flanagan & Associates, prides himself on providing his clients the most comprehensive and trial ready representation available. Attorney Flanagan has been representing injured victims in Quincy, MA and throughout the South Shore area for over 11 years.
Background in Investigation
Much of Attorney Flanagan's success can be attributed to his experience as a private investigator, where he investigated insurance fraud claims for various providers. In 1994, Mr. Flanagan began working as a private investigator for the Claims Bureau. He directed investigatory techniques, such as surveillance, to help insurance companies uncover instances of fraud. In the year 1999, he began working for Liberty Mutual Insurance as an adjuster and went on to open his own claims investigation company.
Early Legal Career
Attorney Flanagan's extensive knowledge of insurance and investigative methods eventually led him to legal pursuits and to his graduation from the New England School of Law in 2003. While in law school, he was on the staff of the New England School of Law Journal of Criminal and Civil Confinement that helped him better understand the realistic aspects of law and how the courtroom truly affects individuals' lives.
Experienced Trial Lawyer
He has a long history of success in trial cases and a strong concentration in criminal law, operating under the influence charges, and personal injury claims. He possesses a dedication to his clients' freedom and will never hesitate to go to trial if the case demands it. Because of this, Attorney Flanagan has earned a reputation as an aggressive, fearless, and ever-prepared trial attorney.
Motivations & Legal Philosophy
Dave Flanagan is a native of Quincy, Massachusetts and desires to give back to the town that helped shape his career. Now a proven trail attorney, he is considered one of the top criminal defense attorneys in Quincy, achieving this through customized trial strategies and a goal oriented-defense that positions his clients' needs first. Attorney Flanagan will never treat two cases the same and is always prepared for trial. He can guide you through the entire legal process and will fight to get you the best possible results.
Contact Attorney Flanagan today at (781) 332-4344 to discuss your case.
Client Testimonials
Client in Norwood, MA:
"Thanks, Dave, you made a difficult process for me easy. I will tell all that I know the wonderful job you did."
Client in Dedham, MA:
"I have dealt with many attorneys in my lifetime and no attorney was better prepared than Attorney Flanagan. He went out of his way to help me."