Ashly Eikelberg
Junior Managing associate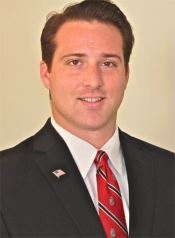 Email: Ashly@lawofkf.com
Attorney Eikelberg is a fierce advocate demonstrated by his dedication to client needs, creative approach to problem solving, and zealous preparation since graduating from law school in 2014.
Background as a Public Policy Advocate
Attorney Eikelberg honed his negotiation and advocacy skills as a Public Policy Advocate during his graduate fellowship and studies at the University of Central Florida's Master of Public Policy program in partnership with the American Lung Association, the City of Orlando, and the Orange County Public Health Department.
Legal Career
Attorney Eikelberg's work in the public sector and academia led him to pursue his dream of becoming an Attorney and his eventual enrollment and graduation from the New England School of Law in 2014. While in law school Attorney Eikelberg interned at the Norfolk District Attorney's Office in the Superior Court Division and the Department of Industrial Accidents helping him gain insight and a hands on understanding in the practical application of civil and criminal law.
Experience
Attorney Eikelberg has an extensive history of successes both in and out of the courtroom securing "not guilty's" and favorable verdicts in District, Superior, and Federal Court for serious crimes and negotiating favorable settlements for clients seriously injured by the wrongful conduct of others. Attorney Eikelberg also has extensive practical experience in front of various administrative bodies within the Commonwealth particularly the RMV and Division of Insurance where he has helped many clients quickly get their Driver's License back after it was suspended under difficult conditions.